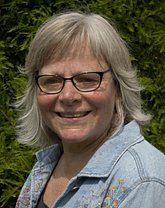 "We're all just walking each other home."
Ram Dass
The flow of your days can be disrupted when any part of your life is out of balance. Sometimes these disruptions are temporary; such as a work project that requires extra hours or a short-term illness. Once the disruptions are over, you return to the natural rhythm and flow of your life.
Other times disruptions continue to have a negative impact on your life. Such disruptions may be caused by current situations or may be related to earlier life experiences. These disruptions frequently place you in a state of emotional overwhelm or reactivity which leaves you unable to make appropriate choices and/or unable to take appropriate actions.
We, at HeartSphere Counseling, are here to help you through difficult, emotional times. We work with you, as a whole, rather than focusing on isolated issues as all parts of your life are related and impacted. Through the comprehensive history you share with your counselor, challenges, strengths, issues, and underlying contributing factors are identified. From there, you and your counselor can identify tools and skills that are needed to address current daily issues, appropriate therapies to address the chronic issues and underlying factors, and additional life skills that need to be developed to move you toward your new life.
Along the way, the counselor will help you focus on the four important "spheres of influence" in your life; the physical, the emotional/mental, the spiritual, and the connection to community. These four spheres are represented by the design found within the heart of the HeartSphere Counseling logo. These four integrated spheres represents the core values and needs that are important to your life. The heart represents our emotional center where balance, flow, and the sacred respect for your Self and others is present. The pink color of the heart represents the compassion and love of Self and others that is important to your wellbeing. The green color that outlines the heart and fhe four spheres represents the healing nature of therapy and the growth that can be realized when you reconnect with your inner spirit. Are you ready to embrace greater balance, compassion, and healing in our life?
Michele is licensed as a mental health counselor (LMHC) in the State of Indiana. She is also an active member of the American Counseling Association (ACA) and follows their code of ethics.
Michele is trained in many different therapies and techniques. This allows her to treat each client in a way that best fits the client's unique needs. Important aspects of the work Michele does with clients include mindfulness, core values, and shame resilience. She utilizes cognitive behavioral and narrative-informed techniques to address the current daily needs of her clients.
Michele is also trained and certified in EMDR (eye movement desensitization and reprocessing) and Heart-Centered Hypnotherapy as well as other trauma-informed therapies. These therapies are effective in treating many emotional issues but are most often identified with the treatment of trauma. In connection with trauma work, Michele also utilizes ego states therapy techniques and somatic therapy techniques to help clients heal their wounded parts. Michele also has a certificate in Fitness, Nutrition, and Wellness and she incorporates this knowledge in sessions when appropriate.
Michele's belief about the client-counselor relationship is that it is a sacred trust. It is an honor for her to work with you and deeply respects the therapeutic relationship you and she will develop while working together.